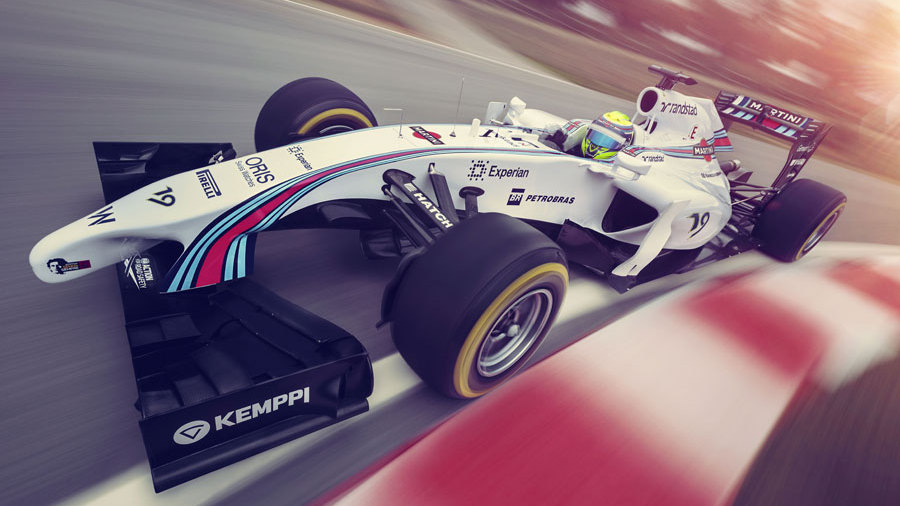 If we needed any more proof that Williams-Mercedes is being seen as a serious contender for this years Constructor's and Driver's Championship trophies, it came today in the form of a title sponsorship deal with Italian drinks firm Martini.
The deal was considered done a few months ago, but the official announcement was made today. Additional sponsors for Williams-Martini Racing in 2014 include Brazilian companies Banco de Brasil and Petrobras – looking to capitalize on the popularity of newly signed Brazil native Felipe Massa  – and a renewed deal with Oris watches.
Everyone at Grove has worked incredibly hard on the FW36 and I will be looking to unlock the car's potential and reward everyone for their efforts. – Felipe Massa
Williams did not have a title sponsor last year; their biggest sponsor was likely Venezuelan state oil company PDVSA, backing their nation's top driver, Maldonado. PDVSA ended their ties with Williams when it became clear at the end of last year that Maldonado (now driving for Lotus) would no longer be with the team. Maldonado is known to have one of the largest sponsorship backings in F1, primarily through PDVSA.
Big companies like this don't sign on with teams that bring up the rear. The top teams get all the TV coverage – beaming the sponsor's logos all across the globe into millions of households. This is all very good news for Williams and a great indicator that they may return to the form they used to enjoy in years past.