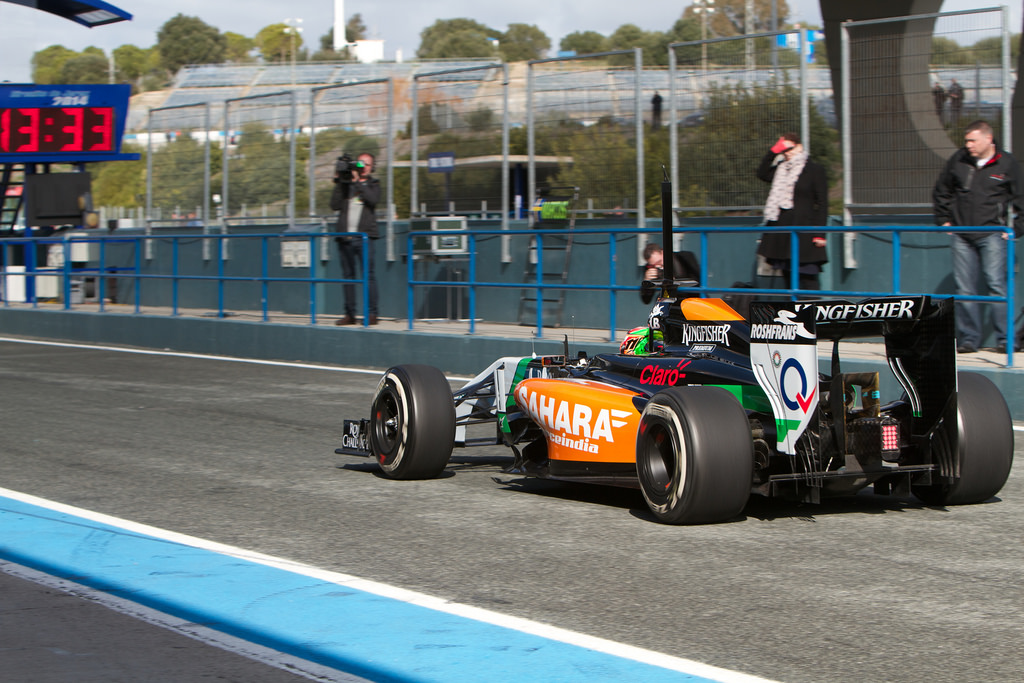 Offshore bookmaker 5Dimes currently has Lewis Hamilton (+235) listed as the odds on favorite to win the 2014 Formula 1 Driver's Championship. Pre-season testing seems to suggest that the short odds on Hamilton are justified as they appear to have the quickest car in the field. McLaren are right behind, followed by Williams and Force India in no particular order.
Where's Ferrari in all of this?  None of the teams appear to have a firm grasp as to where the Scuderia slots in at the moment.  The top teams are all Mercedes powered and gauging by trap speeds, the AMG powerplant is miles ahead of Renault – but its hard to tell just exactly how good the Ferrari engine is in comparison. Fernando Alonso was reported as trapping 336km/h at Bahrain, 7km/h faster than the quickest Mercedes powered car.  It is speculated that he was in tow – i.e. he was drafting the car ahead so that figure may be slightly inflated.
Newly signed Ferrari driver Kimi Raikkonen has complained of drivability issues with the 2014 car, most likely due to the increased torque of the turbo V6 engine – new for this season.
Sebastian Vettel (+310) is slightly more than a 3/1 favorite to take home his 5th consecutive driver's championship – surely due to the dominance of Red Bull's team in seasons prior but in my opinion not really the true odds as RBR have looked to be in poor form leading up to the final weekend of testing in Bahrain.
According to Sky F1 reporter Ted Kravitz, Vettel was rumored to have said that the 'there is no use in driving this car (2014 RB10), its useless carrying on with this car.' If his comment were true, it would confirm speculations that Red Bull are one of the weakest major teams, far behind the Silver Arrows, the Scuderia and even Williams and Force India.
My top 5 would read more like:
1. Lewis Hamilton
2. Nico Rosberg
3. Jenson Button
4. Fernando Alonso
5. Kimi Raikkonen