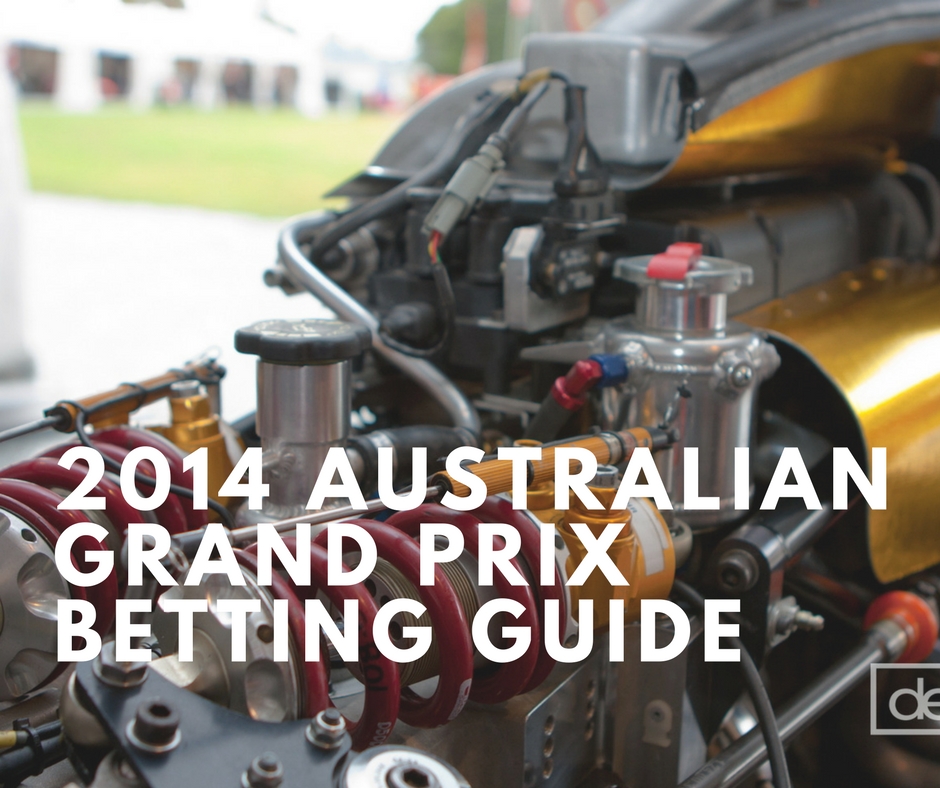 The season opener in Melbourne is less than two weeks away – and its anybody's guess as to who will take home the first win of 2014.
Based on a thorough analysis of Sky Sports F1's coverage (Highlights program and Ted's Notebook) of the 2nd Bahrain test (there have been three tests in all, the 1st @ Jerez, the next two all at Bahrain), all teams still do not have complete faith in the reliability of their cars. It's understood that for the most part the teams just want to be able to finish the race without technical failure. Fernando Alonso likened the new cars and the short amount of testing time allotted to football (soccer) players being asked to prepare for the World Cup being given a new pitch size, a different ball and and an entirely different set of rules, all in just five days.
All that said, it is a fairly risky proposition to make any kind of wager on the 2014 Australian Grand Prix – but if you're reading this, you're probably okay with accepting a little risk.  BetFred and Ladbrokes both have Lewis Hamilton @ +250 odds, the best currently available on the Mercedes driver. Nico Rosberg, Hamilton's teammate, is next and the best odds on the German are +450, widely available at most UK books.  I don't think the 2.5/1 odds on Hamilton are that bad, considering Mercedes' form during preseason testing.
I'd also be ok with putting a medium sized wager on Nico – you're getting almost twice as big a return on Rosberg. Rosberg is someone who I'm very comfortable laying money on, he isn't prone to make emotional or careless errors and has plenty of pace – although in terms of outright speed he's not as fast as Hamilton (Lewis is regarded as the fastest qualifier on the current grid by many).
Now this is where it gets fun. "Mercedes and Williams seem to be in a very good shape," was a comment offered by Ferrari's team principal Stefano Domenicali, giving some credence to the notion that they are not the laugh stocking of years prior. Felipe Massa is offered at +1600 widely across the board which may sound like a long-shot, but given the wide open nature of 2014's first Grand Prix, it wouldn't be a bad idea to put a small wager on the Brazilian.
If more supporting evidence is required to invest in the team from Grove in Oxfordshire, listen to this: Williams have completed the most miles of any team during the two week testing stint at Bahrain and have only had one on-track stoppage.

I would pass on Fernando Alonso at +800, Kimi Raikkonen at +1400, Sebastian Vettel at +1200 and Jensen Button at +1000.
My picks:

Lewis Hamilton @ +235 – 1 unit
Felipe Massa @ +1600 – 0.5 unit

photo credit: