the 7th-gen Volkswagen Golf R is the best car to FACE LIFE's CHALLENGEs HEAd-ON; OR RUN away from them very, very quickly
There was a time when I scoffed at the notion of paying $40,000 for a Golf. If you're not that familiar with the VW model range, specifically the 7th-generation Golf R, (more commonly designated as the MKVII Golf R, said 'mark' not 'ehm-kay'), you also might be thinking, "My goodness, I think they messed up that first digit." Well, they did, sort of. Think of it as a pricing misprint in YOUR favor. The type you'd bring in to a large retail store to get matched and hope the 18-year-old manager on duty would be too busy with flirting with the new hire to read the fine print about.
If that analogy was lost on you, translation: $40,000 for a MKVII Golf R is actually a bargain, not a rip-off.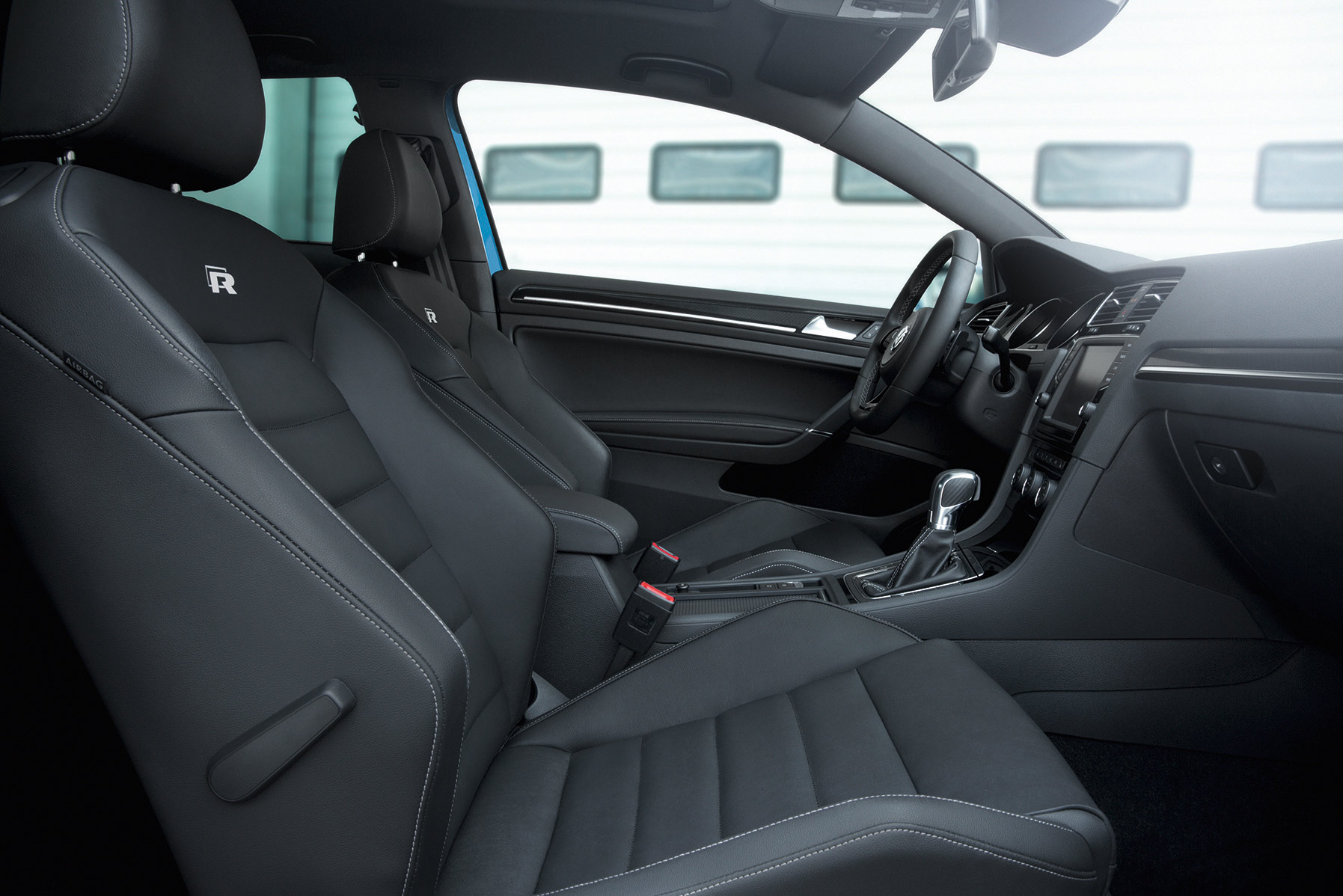 It's hard to wrap your head around. Most of my peers who are in stable professions just reaching their 30's are quite happy to hang around the $30k range for a new vehicle. After all, this is the prime territory of the entry-level executive sedan segment, aka the BMW 3-series or Mercedes Benz C-Class. It's kind of the status symbol of having reached upper-middle class stability. There's nowhere you can't go in Southern California with either of these vehicles that you'd feel out of your tax bracket.
And if you can have all that for $30k, why would you want to increase your budget anyway? There's just something about the $40k figure that looks daunting. It looks financially uncomfortable; it's too much to spend on a new car. This is exactly how I felt until I started poking around VWVortex, trying to figure out why all these middle-aged men were falling over each other with their checkbooks out trying to be the 1st to own this seemingly overpriced, cute little hatchback.
Volkswagen's latest iteration of the Golf R is certainly not a 'chick magnet' as Borat would say (more like a 'dude magnet' as every car guy you meet will want to talk to you about it). But if you enjoy occasional spirited driving and need your vehicle to serve double-duty as a stoic commuter, it does it with a unique blend of qualities that probably no other car at that price can boast about: 30mpg hwy, 300hp, 4WD, a dual-clutch transmission, basically the same interior as an Audi, an advanced electronic differential (XDS+) and of course, enough cargo space for a family-sized Costco run.
Having done my homework on the 2015 Volkswagen Golf R (MSRP $39,090), I'm now buying all the hype. Well, maybe more like dreaming about all the hype until I can get the sugar momma treatment from an Asian cougar who thinks I resemble their favorite K-pop star.
TL;DR – It's about as fast a practical car as one could hope to build.